Regular price
$79.95 USD
Sale price
$64.99 USD
Unit price
per
Sale
Sold out
This is a limited edition release. Don't wait to order. Once they are gone, they are gone. 
This is the ultimate gift for popcorn lovers and [maybe soon-to-be] fans of Princeton Popcorn. This gift, packed in an elegant gift box tied with a bow, contains two 2lb tubs of Princeton Popcorn.
The gift receipient will receive a tub of our famous Mushroom popcorn which pops into round, ball-shapes when popped.  This style of popcorn has a deep, rich, corny taste and is very substantial in terms of size and texture. This yellow popcorn is not suitable for the microwave but excels on the stove with oil or in a hot air popper. Due to a physics, this variety requieres a thicker peracarp to express the mushroom shape so it tends to have some hulls. 

Also enclosed is the brand new butterfly variety. This Easy-Eating™ White Butterfly popcorn pops into a more familiar butterfly shape. Farmer Bob describes this variety as metling in your mouth and almost creamy. It is very enjoyable to eat and has virtually zero hulls. This variety is wonderful on the stove with oil, pops great in a hot air popper and can be microwaved. 
Princeton Popcorn tastes excelent eaten as-is but sometimes a little flavor variety is fun. Enclosed in this boxed gift set is a jar of Farmhouse Salt, Cheddar Cheese and Sriracha flavoring in th 3.5oz size. This flavor trio gives the recipient a fun way to season their popped popcorn as they choose.
Farmer Bob's Popping Tips is also enclosed in the gift box so the receipient will have all the info (and more!) they need to get a good popping experience. 
* Bow color may vary. 
View full details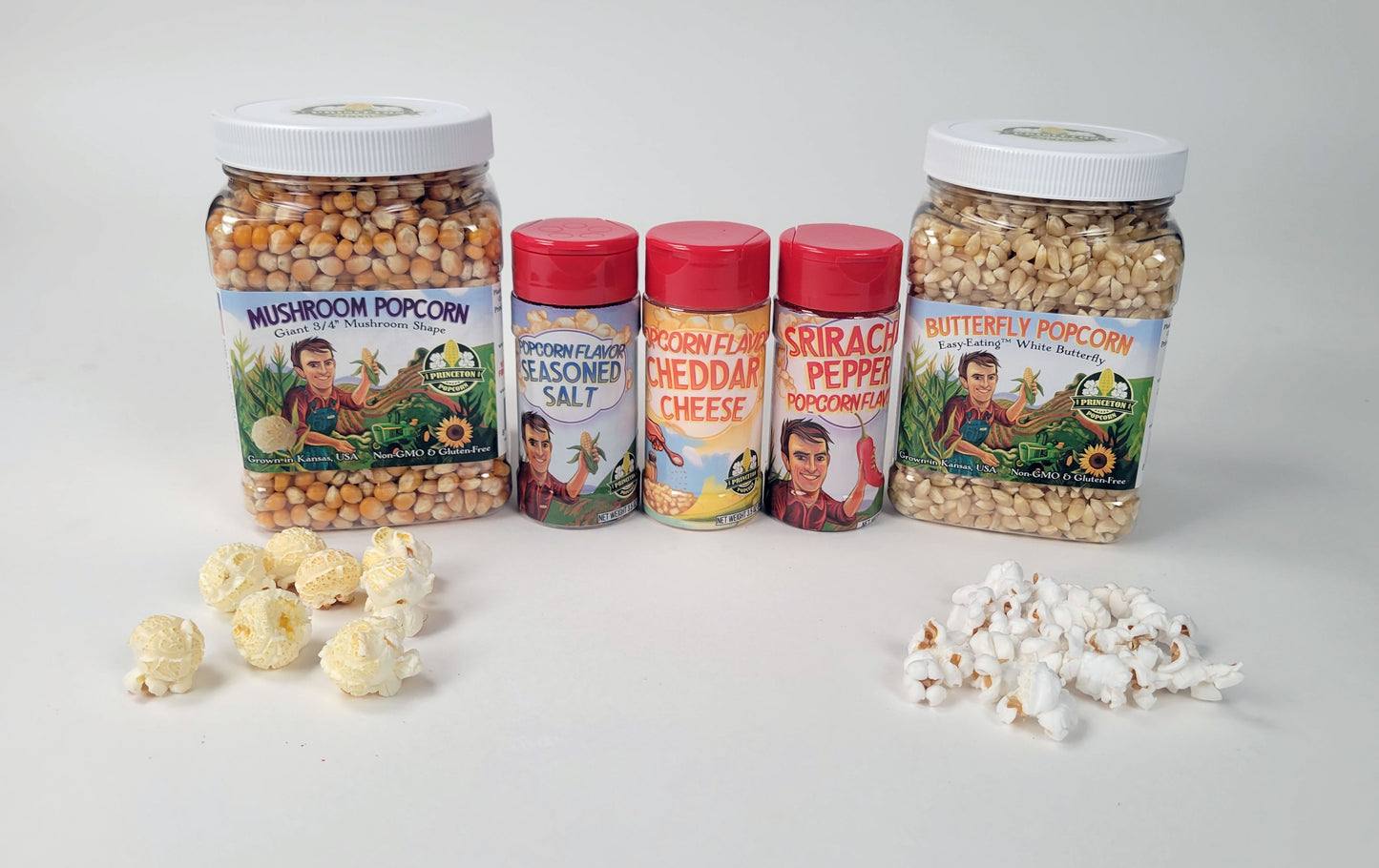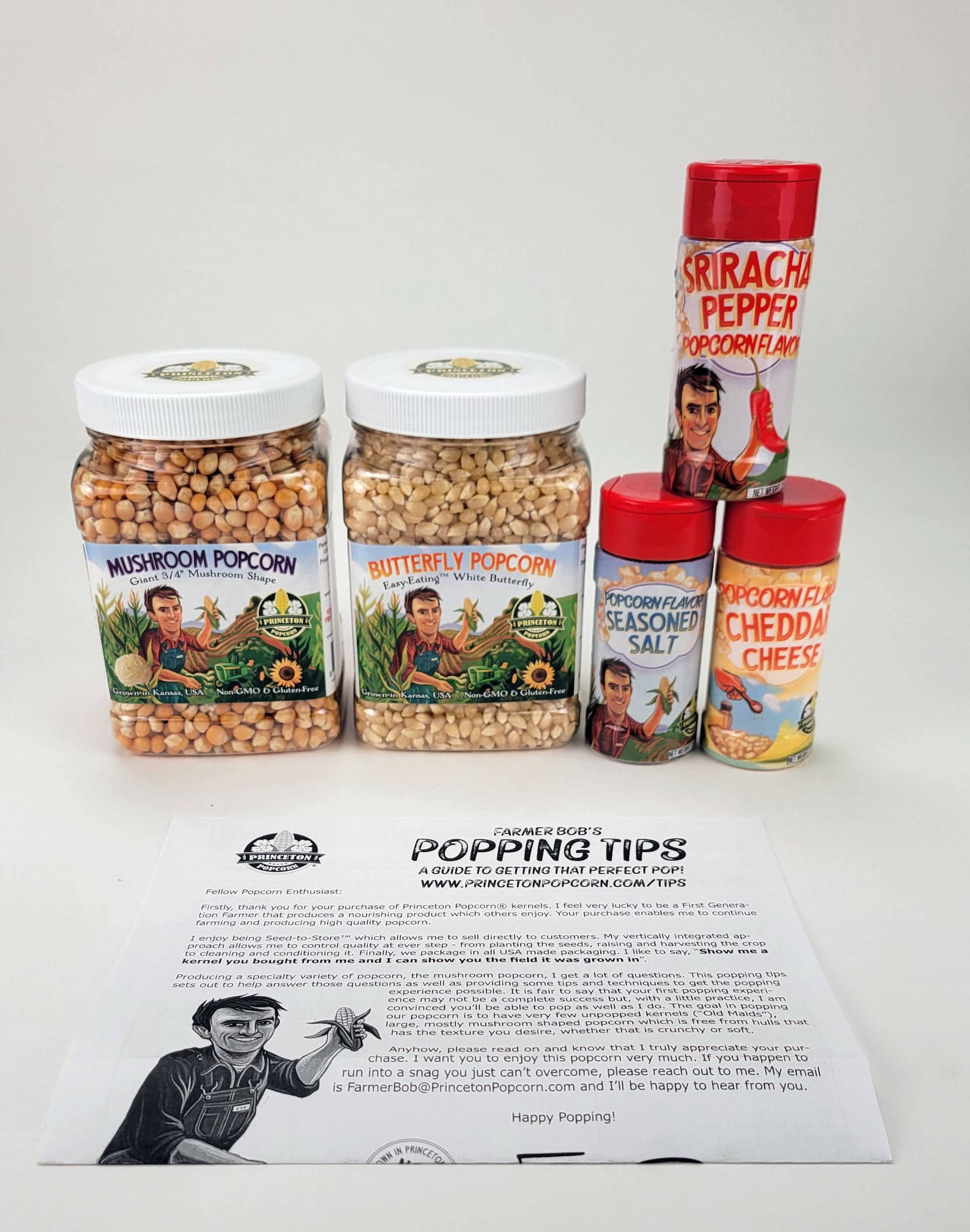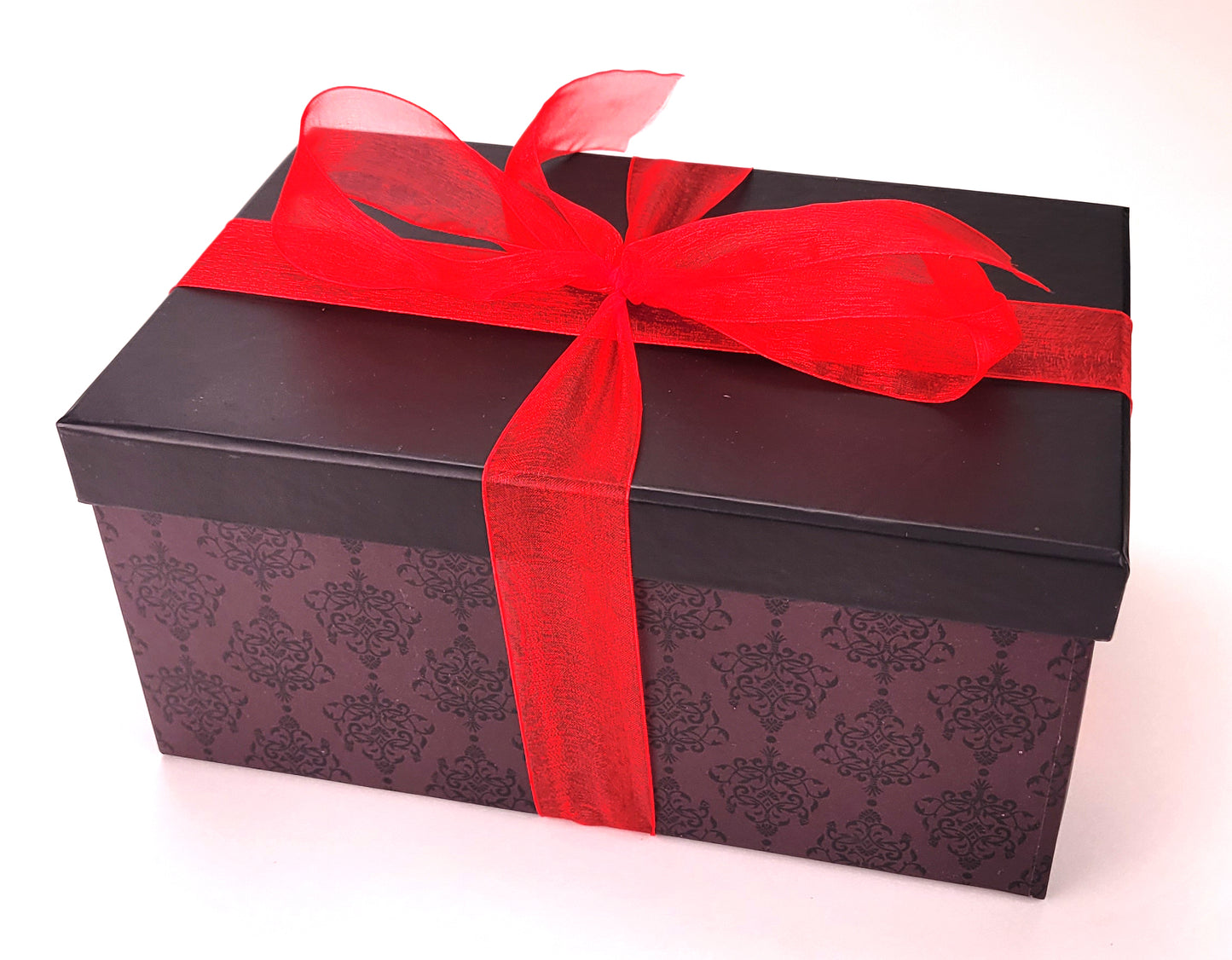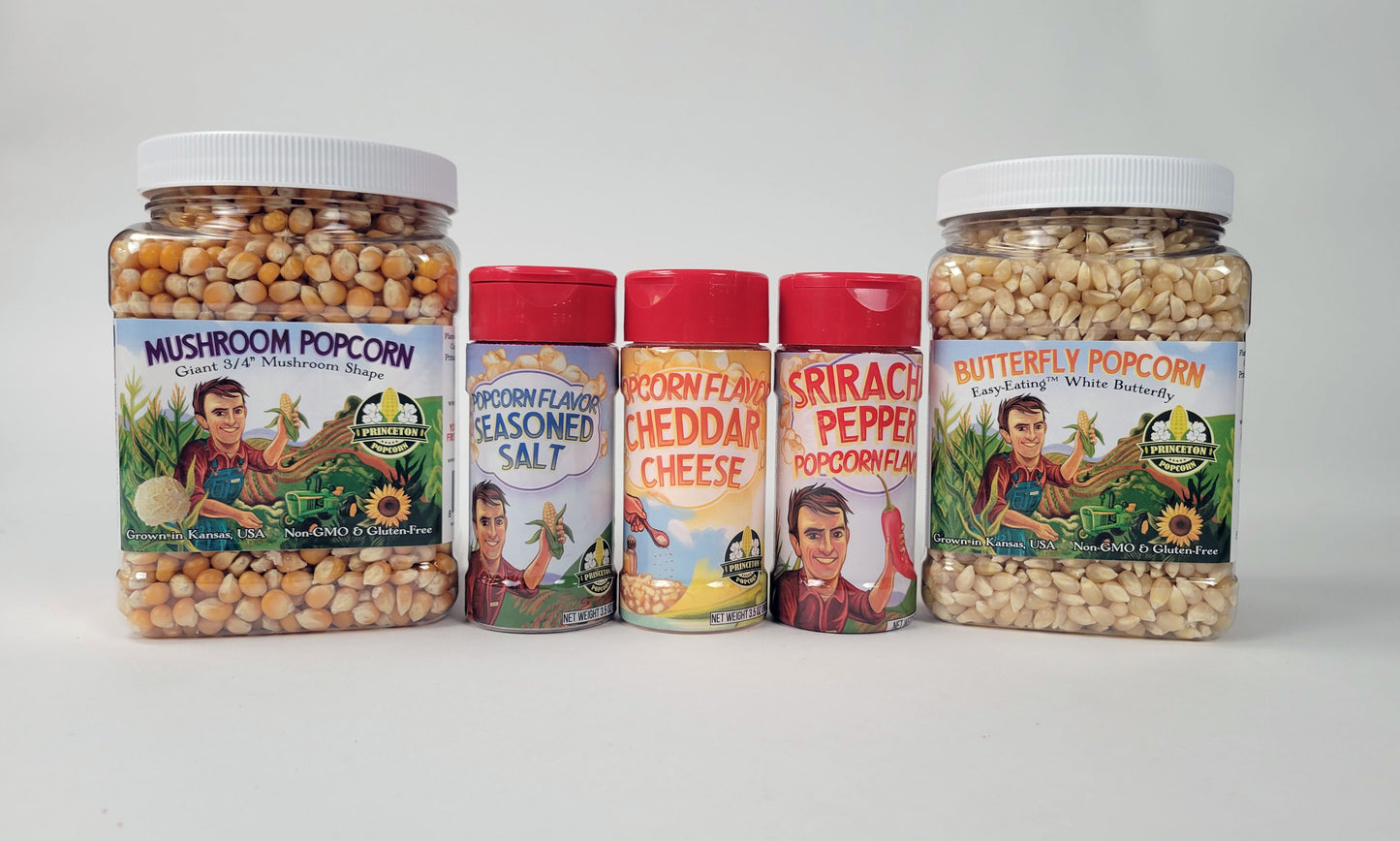 100% Quality Gaurantee

I am so sure that you'll like my popcorn, I offer a 100% money-back offer. It is an easy thing for me to offer as it almost never happens!