Regular price
$59.98 USD
Sale price
$47.50 USD
Unit price
per
Sale
Sold out
Why Choose the Butterfly Popcorn Kernels by Princeton Popcorn?
As a First Generation Farmer, Farmer Bob has cultivated high-quality popcorn grown on his farm in Princeton, Kansas. Our easy-eating white butterfly popcorn kernels are responsibly grown with the utmost care using Non-GMO seed. The brand's philosophy is one of clean labels, short supply lines, and a personal connection to the product. 
Farmer Bob says, "Quality starts in the field". That is why his "One Farmer, One Field™" process leaves him in control of quality at every step. He plants the seeds, raises the crop, and then harvests. After that, he conditions the popcorn to get it to the perfect moisture percentage. Then he cleans and sorts the popcorn to achieve a very consistent size and color profile. This results in a discard of 15% of the harvest but don't worry; he feeds the cull popcorn to his hogs so nothing goes to waste. 

Small, White "hull-less" Popcorn
This variety of popcorn was chosen personally by Farmer Bob in response to customer comments. Our mushroom variety made us famous but customers express they also desired a popcorn that was "easy-eating" and free of "hulls". This is more traditional popcorn that is really satisfying as it melts in your mouth.
Butterfly compared to Mushroom
It is important to note that this variety is almost exactly the opposite of our Mushroom variety. The Mushroom variety is yellow corn, pops big, and has a substantial texture with a distinct taste. The Mushroom has larger and more hulls than the Butterfly. Our Butterfly is a white popcorn that pops smaller, has virtually no hulls remaining after popping, and has a delicious and delicate taste and an almost creamy mouth feel. 
Our popcorn is 100% Non-GMO, Gluten-Free as well as Peanut and Soy free. 
Laboratory Tested Non-GMO, Gluten-Free, Peanut-Free, and Soy-Free
We use Midwest Laboratories Inc. for our food testing. They have tested our popcorn and confirmed it contains no Gluten, Soy, or Peanut and is also verified as Non-GMO. 
You can read more information on the following pages: 
https://princetonpopcorn.com/pages/allergy-testing
https://princetonpopcorn.com/pages/non-gmo-testing
We are 100% American Made
Our popcorn is grown in Princeton, Kansas. Our packaging is all made in the USA. Our lids, labels, tubs, shipping boxes - everything!
Thousands of happy customers
We ship our popcorn all around the world but primarily the USA. Nothing is more trustworthy than a happy customer's comments. 
View full details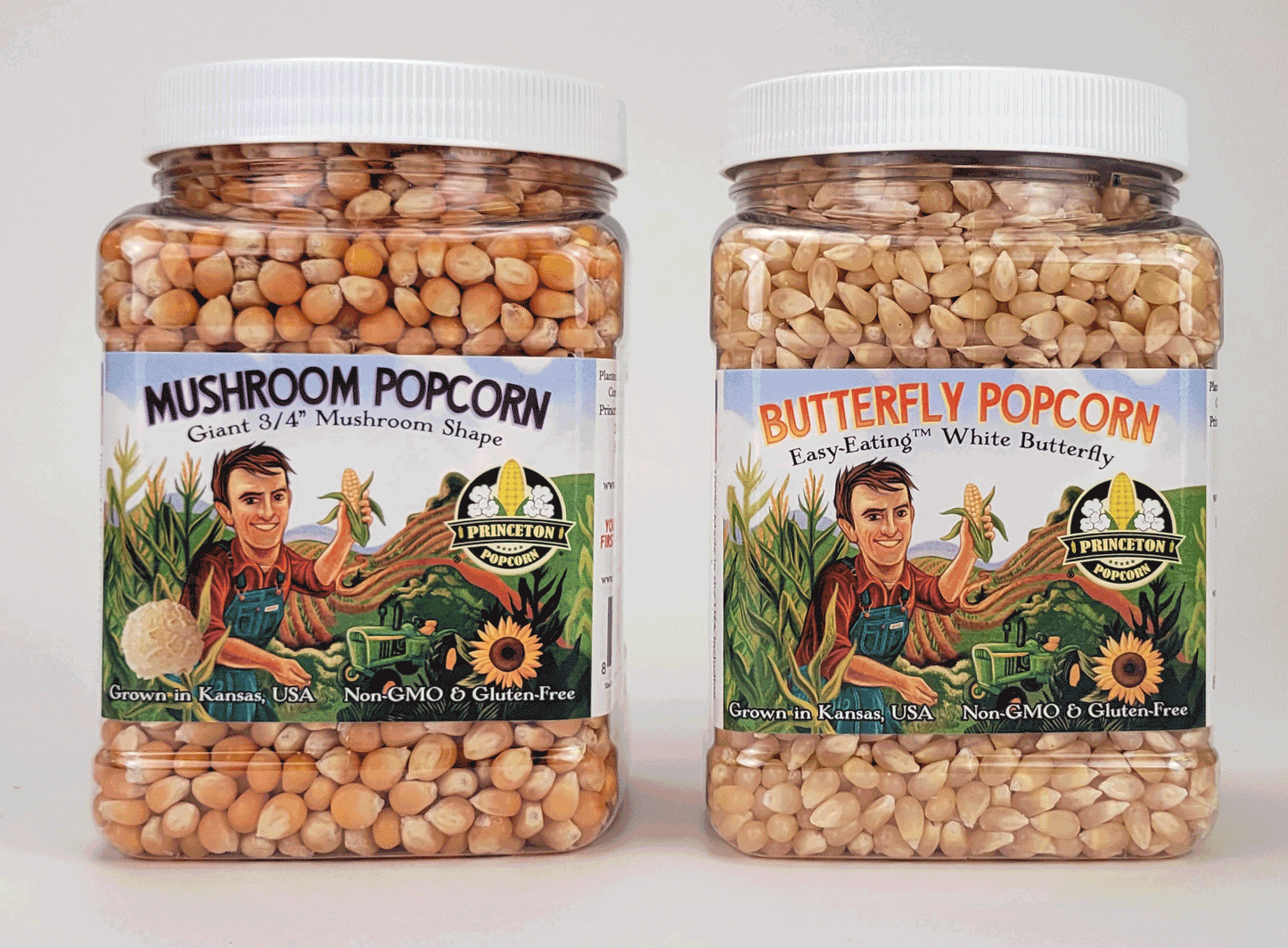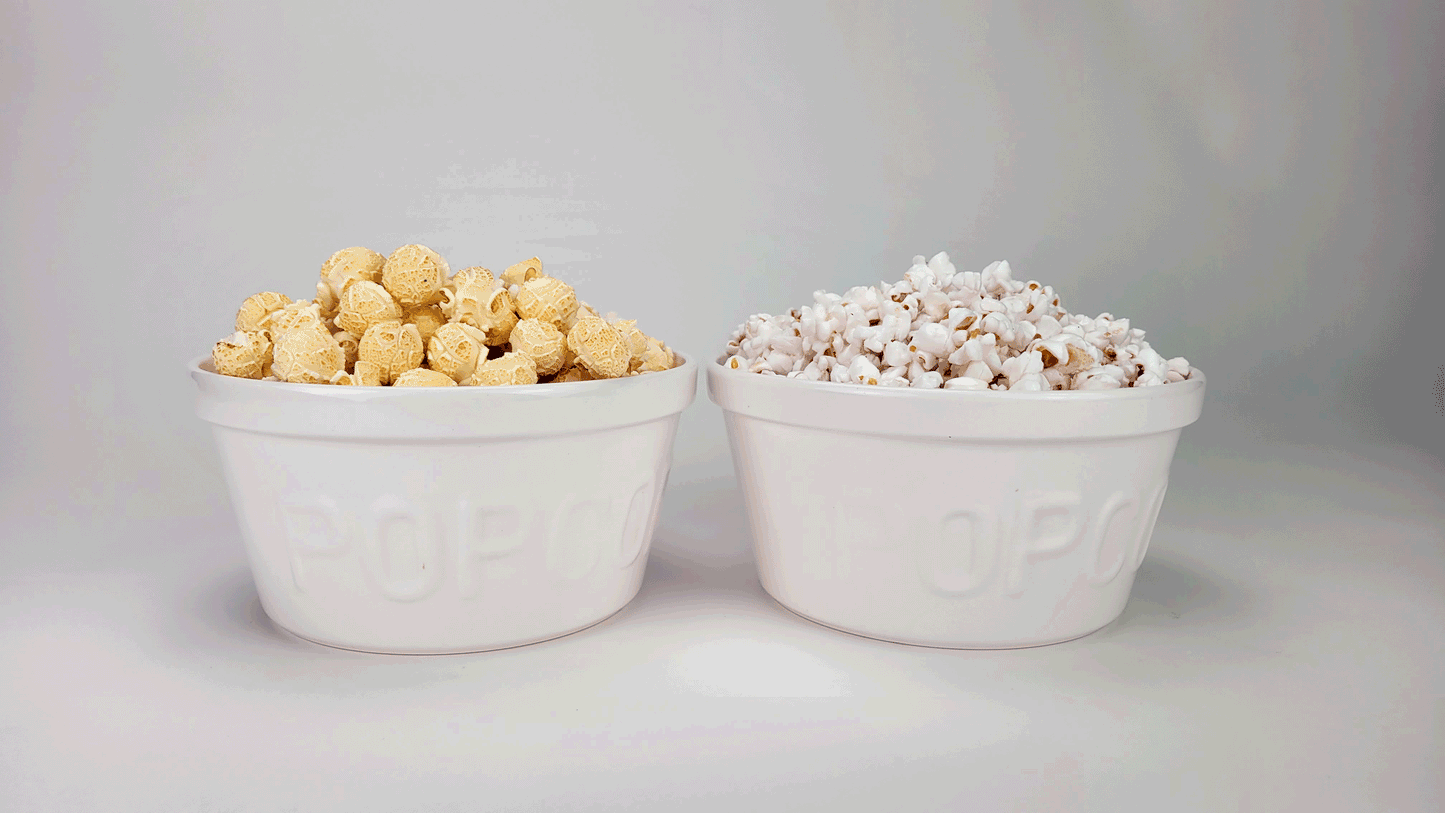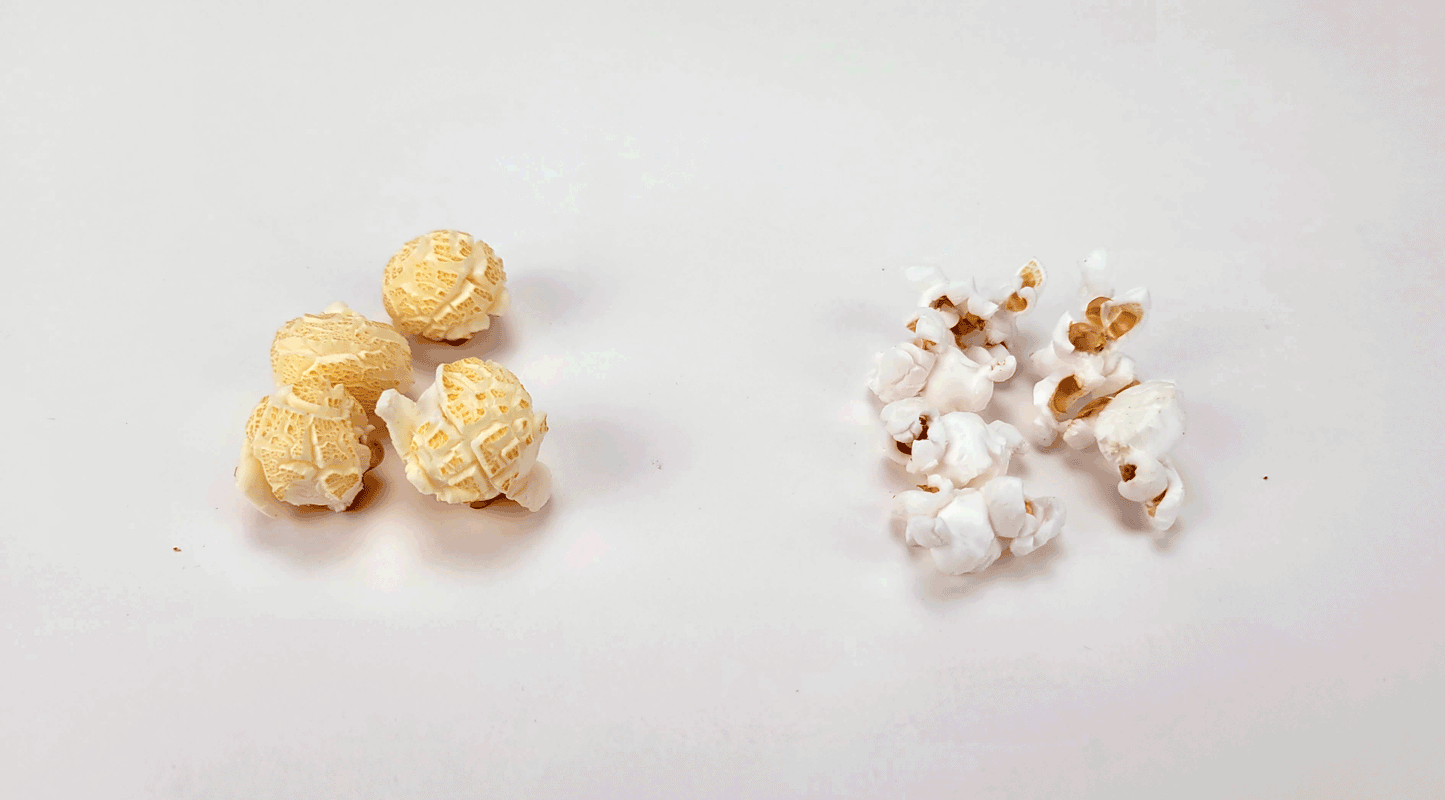 100% Quality Gaurantee

I am so sure that you'll like my popcorn, I offer a 100% money-back offer. It is an easy thing for me to offer as it almost never happens!